WELCOME TO THE GreaterRNBA
Providing resources that foster education, marketing and growth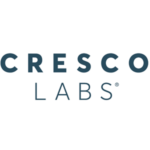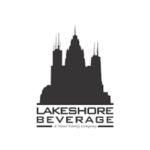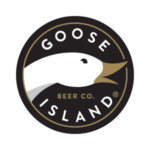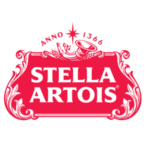 Watch

Video below To Learn more
Foster business relationships and responsible development within the Greater River North Community and beyond. We bring together area businesses and civic leaders to promote growth and create opportunity for all businesses in the Greater River North Community.
GreaterRNBA membership comes with the ability to market to a large, engaged audience!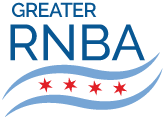 As an architect who designs buildings all over the Chicago area, my office could have been located anywhere. I chose River North due to its exciting mix of office, residential, hospitality and retail....
Read More

It is a real neighborhood with real people and great transportation options. My employees love working here and it helps my recruiting effort. By joining GRNBA, and eventually becoming a member of the board, I have become part of a cohesive group of business and individuals that make up to the organization. The contacts I have made have been an invaluable support to me and a wealth of information. And its fun too. Joining GRNBA allows me to benefit at a much higher level from all that this incredible neighborhood has to offer.
Howard M. Hirsch AIA, LEED AP
Hirsch MPG
I have been in GRNBA a few years now and have made very valuable contacts directly from this group, from referral partners to direct clients. My insurance and financial advisory business...
Read More

has been able to grow from direct closed business related to the group and pay for the membership several times over. All of the events are very well attended with quality people in a friendly and professional atmosphere. I would highly recommend the Greater River North Business Association. 
Charles Stewart
MBA Agency Owner
I have worked in Insurance/Employee Benefits for 16 months now and I quickly learned that networking events could be very productive. With that, I learned certain associations were better than others...
Read More

My personal selling style is to get to know the person, then get to know the business, then get to know the business needs. GRNBA Events mirror my personal selling style, in that the events have a very social, inviting and fun atmosphere. This milieu allows people to get to know each other on a personal level first, which opens the door to a more honest selling/networking experience. After a few events, I thought to myself, "What better way to expand your network?" 

It has been 11 months since I went to my first event and I have consistently walked out with 3-5 leads from nearly every event I have been to. No other Chicago area association has a better mix of members, events, venues and content. My ROI has been tenfold and the connections I make at GRNBA events are more likely to close than ones I find cold calling, emailing or through LinkedIn. 
Timothy Harwood
CBIZ Employee Benefits
GRNBA has proven to be an invaluable resource for my company. The networking events are fun, well-organized, and above all, effective: the first job we secured as a member yielded an ROI of 400%....
Read More

I've since made great business connections and met many people I now consider friends. Few groups offer such camaraderie for its constituents and care for its community.
Gabriel Zucker, Marketing Manager
Peterson Picture Company
The GRNBA experience has been extremely enjoyable and rewarding. All of the events are well organized and planned while offering a variety of venues, restaurants and businesses in which to connect....
Read More


Fortunately, I have met so many incredibly inspiring people through the networking and numerous mutually beneficial partnerships have been formed. I'm always looking forward to the next big event and seeing familiar faces and new ones to meet. We are very happy to be a member of the GRNBA.

David J Abrams
Senior Sales Corporate Account Manager
I have been an active member of the GRNBA for over 6.5. I was not savvy in terms of chambers of commerce and/or B2B networking organizations in Chicago, but I can honestly say some of the numerous highly active....
Read More


I have been an active member of the GRNBA for over 6.5. I was not savvy in terms of chambers of commerce and/or B2B networking organizations in Chicago, but I can honestly say some of the numerous highly active business members that I met very early on made me want to participate as much as I could to get the most out of membership while also contributing
For over 6 years I have volunteered for the GRNBA on numerous committees. Volunteering on the committees specifically has been of great benefit to my exposure in the business community, resume, LinkedIn and in how my GM views my engagement.
A lot has changed since 2013, but the value of the organization to business members has been one thing that has definitely remained static for me. I have genuinely enjoyed exposing countless individuals to the organization as new member prospects, have made lasting friendships by way of the organization, have created countless trade out partners and now have a measuring stick to know if joining another comparable organization would hold legitimate ROI.
Christopher Rondeau
360 Chicago

Apply To Join the Greater River North Business Association
With our members representing 16,000+ employers and employees from hundreds of member companies and organizations. By bringing all kinds of businesses and leaders to the table—the new, the established, the big, the small, the growing, the thriving, the perennial, the innovative, and the experimental—we help build businesses and find commonalities among us all.